Strategic Marketing Plan
This marketing plan is the commitment that John Campobasso and your sales associate make that they will perform the services stated below as part of the Exclusive Listing Agreement on your property.
Complete Market Analysis: We will provide you with a current Competitive Market Analysis, and will assist you in determining the most effective listing price to test the market for your property.

Financing Alternatives: We will show you various financing alternatives for buyers of your property, and discuss the likely impact each could have on the sale of your property.

Estimated Proceeds: We will furnish you with an estimate of the proceeds you can expect from the sale of your property.

Home Enhancement: We will advise you how to enhance your property's ability to attract buyers.

John Campobasso Sales Team: We will present your property to the Keller Williams Realty sales team, to quickly achieve your selling objectives.

Promotion to Other Brokers: We will promote your property to other reputable, professional brokers in the area.

Agency Alternatives: We will review the agency alternatives and representations that are currently in effect in IL real estate law.

Seller Disclosure: We will assist you in the written disclosures regarding the condition of your property, lead base paint, and zoning certification of your property to buyer prospects as prescribed by law.

Property Information: We will make information on your property available to local and out-of-town buyer prospects. Additional copies will be available for sales associates and prospective buyers at your property.

Multiple Listing Service: We will prepare the format for your property to appear in the Multiple Listing Service of Northern IL with its 27,000 agent participants to achieve maximum exposure.

Keller Williams Sign: We will place a John Campobasso For Sale sign on your property, to help generate calls to our office from prospective buyers.



Personal Touch Marketing Program: We will custom design a marketing plan for you which may include local newspapers, Homes magazines, Internet with Virtual Home Tour, 24 hr. 800# Audio/Fax information, custom color brochures, neighbor marketing, computer prospecting, and direct mail flyers.
Home Warranty: We will provide you with information regarding a warranty on the operating systems of your house, to increase the marketability of your property and help reduce your liability to the buyer.

Purchase Offers: We will review all purchase offers as they are presented, and we will negotiate on your behalf to reach a purchase Agreement with terms that are favorable and protective for you.

Closing the Sale: We will monitor and inform you of the progress of the transaction, including the satisfaction of all contingencies and conditions during the entire process.

After-Sale Service: We will contact you after the closing to follow up on any remaining details or service needs.
John Campobasso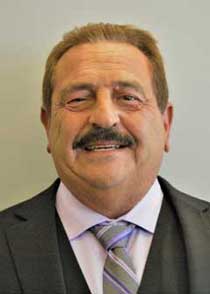 P: 888-221-SOLD