About Me
KELLER WILLIAMS TEAM REALTY is located in Palatine Illinois. We are strategically located just 30 minutes west of Chicago and 10 minutes north of O'Hare airport which enables us to service the metro Chicago area and the entire Northwest suburban area. We are your total "real estate information source" offering the following in-house services at our Palatine location:
Free Community Information
Relocation services
Surveying
Builder services
Market Evaluation
Investment
Mortgage services
Closing department
Home improvement
Insurance (free quote)
Attorney support (free consultation)
KELLER WILLIAMS TEAM REALTY,an independently owned and operated award winning office, is one of the fastest growing real estate companies in the Northwest suburbs. Our ability to provide a total solution for your real estate needs distinguishes us from our competition.
With over 110 sales professionals, we are committed to providing the highest standards of quality service. Our sales team follows a strict code of ethics with every client they represent. Our focus on quality helps maintain our industry leadership.
Our use of progressive technology is extended through our membership in the Realtor Association of Northwest Chicagoland®, and the Illinois and National Association of Realtors®. Our membership also enables us to provide our clients access to 12 different regions via the Internet, Realtor.com and two Multiple Listing Services which entails MAP and and Multiple Listing Service of Northern Illinois (MLSNI).
Are You Relocating? Our professionally trained relocation staff services the entire nation and more!
* OUR VISION *
The real estate industry of the 21st Century will be driven by a "Customer Service Culture", and KELLER WILLIAMS and John Campobasso will lead this evolutionary process.
KELLER WILLIAMS and John Campobasso, in all it's operations, will epitomize not only professional real estate knowledge, but a dedication to honesty, integrity, and responsiveness to every customer whom we have the privilege of serving. This "Service Culture" will be promoted, integrated, and expected throughout every level of our system and no deviation from this high ideal will be accepted.
My customers deserve, and will receive, the finest service ever offered by a
real estate broker. Call me toll-free at 1-888-221-SOLD (1-888-221-7653)

John Campobasso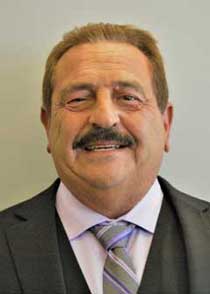 P: 888-221-SOLD